Mother Hubbard's Cupboard is a community project created by St. Martha School in Fort McMurray. . With the economic conditions our region is currently facing the need for such a program has greatly increased and many families within our school are facing financial difficulty.
Each week we will deliver hampers to families in need. This program is only available to our St. Martha's families and is 100% confidential.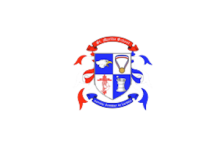 How Donations Work
Click any 'Donate Now' button and then decide your donation amount. You will then be forwarded to your payment processor of choice. Once your donation has been processed it will be sent to your charity of choice.
Need Some Help?