This program is designed for families who, due to financial limitations, would be unable to send their child to camp. Help us ensure that camp remains open to any interested child.
2017 registration fees range from $125 (Gr. 1-2) to $335 (Gr. 7-12).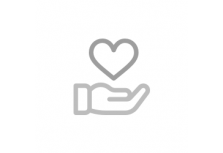 How Donations Work
Click any 'Donate Now' button and then decide your donation amount. You will then be forwarded to your payment processor of choice. Once your donation has been processed it will be sent to your charity of choice.
Need Some Help?