Cause Profile
Spruce Meadows Leg Up Foundation
Calgary, Alberta
The Spruce Meadows Leg Up Foundation is the official charitable arm of Spruce Meadows, proudly formed in 2015. Committed to supporting education, health, community, amateur and grassroots sports and agriculture, the Spruce Meadows Leg Up Foundation has donated more than $1,000,000 over the last 6 years to a variety of charitable groups including Calgary and area Food Banks, Children's Grief Centre, Calgary Reads, Kids Up Front, Veterans Association Food Bank, Calgary Drop-In & Rehab Centre Society and more.
We are proud of the fact that we support a broad range of initiatives from helping to stop childhood hunger, to families requiring emergency assistance, to education of our youths. With your support, we are creating positive change and touching the lives of thousands.
During this Holiday Season, the Spruce Meadows Leg Up Foundation is focusing its attention on supporting the Calgary and Area Food Banks, and Spruce Meadows will match every donation dollar for dollar up to $25,000 ON ... Read More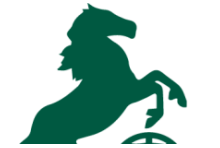 How Donations Work
Click any 'Donate Now' button and then decide your donation amount. You will then be forwarded to your payment processor of choice. Once your donation has been processed it will be sent to your charity of choice.
Need Some Help?