The Fig Tree Foundation envisions a world where all communities are empowered and self-sustaining. Currently, the Fig Tree Foundation supports over 65 Calgary-based charities working internationally to build capacity and promote sustainable development practices. In light of these uncertain times, we have had multiple event cancellations and an increased demand to provide timely resources for our Members.
The Fig Tree Foundation is working hard to understand the needs of our Member organizations and evolving our offerings to best respond to these needs. This includes the launch of remote events, new resources through our newsletter and social media channels, and refining funding processes to best support Members in their medium to long term responses to Covid.
All Fig Tree Foundation resources, events, and services are free of charge to Member organizations, which ensures that their funds are used to achieve their impact goals effectively and sustainably. All donations will go towards deepening our support of Member organizations, understanding their needs, and developing our responses to those needs. By investing in the Fig Tree Foundation, you are giving back to not only the Calgary community but also to communities around the world.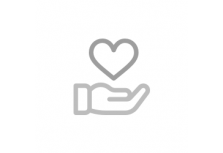 How Donations Work
Click any 'Donate Now' button and then decide your donation amount. You will then be forwarded to your payment processor of choice. Once your donation has been processed it will be sent to your charity of choice.
Need Some Help?