Profil de la cause
SOUTHGATE ALLIANCE CHURCH
EDMONTON, Alberta
We are a Church that is committed to sharing Christ and building disciples. That is why we champion expository preaching, small group ministry, and personal discipleship. "Holding fast to the Word of Life..." Phillipians 2:16
Southgate Alliance is a Church that is committed to sharing Christ and building disciples. We want to help people make gospel connections in every area of life. We gather each Sunday to hear expository preaching because we believe that God honours His Word. We trust in the power of the Holy Spirit to apply God's truth and change lives for His glory, and our good.
We have a variety of ministries that are geared towards helping people grow in their walk with God regardless of age. Learn more about our ministries at Southgate.
We are a member church of the Christian and Missionary Alliance of Canada located in southwest Edmonton 1.5 km south of Southgate Shopping Centre.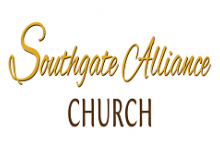 Fonctionnement des dons
Cliquez sur n'importe quel bouton « Donner maintenant », puis décidez du montant de votre don. Vous serez alors dirigé vers le traitement de paiement de votre choix. Une fois votre don traité, il sera envoyé à l'œuvre de bienfaisance de votre choix.
Besoin d'aide?